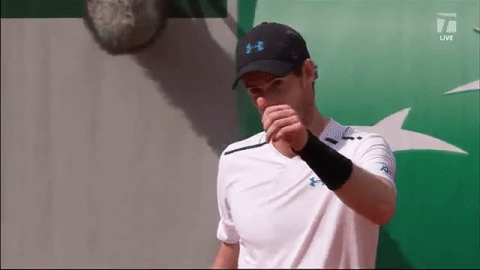 Optimizing your AdWords account without a clear understanding and not knowing your objectives you're putting your business at a huge risk. Sure, you think you've made some little improvements, but you know things would be much more efficient if you just had a little help.
---
When our team took over the client's three-and-half-year-old Google AdWords campaign in January 2015, we uncovered many ways their budget was going to waste. So we gave the client's account a little makeover. And boy did they see resulting gains: they increased PPC leads by more than 600% and decreased their cost per acquisition by more than 86%
Every roofing contractor wants to spend less and get more leads!
We helped one of our clients increase their PPC leads by more than 600% and decreased their Cost Per Acquisition by more than 86%. Find out how with these steps!
Background:
Our client installs and sells metal roofing for high end customers in Boston Area. We took over their account in March 2016. Their existing campaign had been running since February 2014. The pervious campaign has been set up really well, but was not being actively managed and some of their budget was being wasted.
How we did it:
1. Cut Out Keywords That Do Not Convert
Our client had many keywords in the account, to cover all the possible areas the customer could type into a search engine. However, obviously, not all of them resulted in leads. Moreover, some of the keywords were wasting money without giving back any conversions. Campaigns weren't being actively managed, and as a result, the words that weren't converting visitors into customers remained in the campaign. They wasted lots of money from the other keywords in the campaign that were performing well.
We went through all of the data collected during the last 3 years, identified those parasitic keywords and cut them out from spending our client's money. Life is cruel when you don't bring any value to your client, and AdWords is not an exception: we only work with the keywords that bring more value than waste money.
2. Restructure Campaign
You probably know that it's not a good idea to put all your eggs in one basket. Putting all of your keywords into one ad group is kind of similar concept.
Instead, we narrowed performing keywords and made it more granular, fitting into smaller, more specific Ad Groups so that each Ad Copy would be more relevant to the keywords. It resulted in a higher quality score and lower cost-per-click, meaning that the client pays less for each visitor.
Now they had campaigns that were stocked with high performing keywords that were more likely to convert.
3. Added Negative Keywords
When we asked the client the results he would like to see, he said a very familiar phrase: "I want to see my company show up on Google each time someone searches for a "metal roof." After going through more than 3 years of campaign data, we found that, while showing into phrases related to "metal roof" there was a lot of money being wasted on bad or not related searches. The ads were displayed for searches such as"RV metal roof" or "shingle roofing" which are not products that our client sells.
We then added 185 negative keywords to the campaign, so now there were 185 bad keywords that would no longer trigger our clients ads. This step alone resulted in a 200% increase in leads while keeping the same budget. We have since managed to treble that number by making one small change:
4. The Landing Page
We noted that only half of the Ad Groups had conversions in those first 3 months. The Ad Group with a highest level of traffic had no conversions at all, so we decided to use this Ad Group as our "test –dummy"
We built a new landing page specifically for this Ad Group that would be more specific to the search terms. Within a month the Ad Group started to get conversions.
We built new conversion-centered landing page
We designed special mobile version to get more leads from mobile devices
We wrote new landing page copy with a better value proposition and a clear call-to-action
We implemented dynamic keyword insertion and location insertion
We tested the page with the real users before launching on Adwords
We now had specific landing pages for each Adgroup, so if someone is looking for "Commercial Metal Roofing" they are going to see the page with Commercial Metal Roofing, not just general metal roofing. By redirecting our traffic to "keyword specific landing page" we managed to increase overall monthly enquiries by 600%.
We did all of it without increasing client's AdWords budget. Now one in every 15 PPC visitors converts into an inquiry
Click from Remarketing campaigns generally tend to be much cheaper than the initial click from a Search Campaign. As a result, client's CPA has gone from $245 to a little over $75.
5. Re-Marketing Campaign
We all love "second chances", with re-marketing, you'll give your past visitor a second chance to take an action.
If somebody ever visited your webpage, looking for a new commercial metal roof and left, it does not mean that he should be dropped off. Your re-marketing campaign should carefully (or, sometimes, more aggressively) remind your potential customers, that you are still here waiting to provide them with the great product or service they were searching for in the first place.
As soon as we implemented and launched re-marketing campaign, it started bringing in leads. Clicks from remarketing campaign generally tends to be much cheaper than the initial click from a Search Campaign.
Ask me any questions in the comment box below